Breathtaking scenery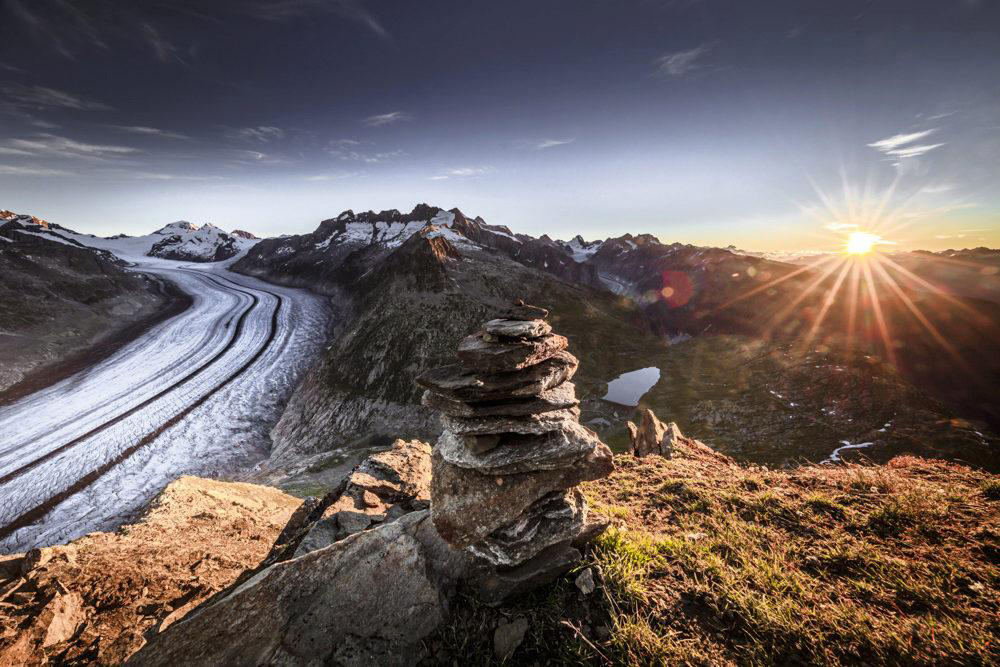 At an altitude of more than 2000 m, Riederalp is not very densely populated and is situated in the middle of large natural areas, respecting them to the utmost.
Whether on the balcony of your chalet or on a walk through the resort, the famous Matterhorn is always in sight in the middle of a breathtaking landscape.
The largest glacier in the Alps, a Unesco World Heritage Site, promises unforgettable memories after just a quick gondola ride (or hike) in summer or winter.
Numerous natural sites are easily accessible from Riederalp, such as the Villa Cassel, Lake Marjelen, the "Aletsch" nature reserve, etc.
The links to the right will give you all the information you need to make your choice